Our Story
Harctic is an ode to Finland and its arctic treasures.
Our products have a big heart: they're 100% natural, good for you and contribute to a cleaner and more sustainable planet.
Harctic founder Miska moved abroad from Finland in 2006 and credits his passion for wild berries to his childhood trips to the forest.
Away from Finland, Miska understood the real value of Finnish berries. He couldn't find the same quality elsewhere! The berries from other countries simply didn't taste the same.
The Finnish berries enjoy more sun (think 24 hours of daylight in summer in Lapland!), breath purer air and drink cleaner water.
Growing up in Finland, you are always very close to nature. Foraging wild berries was always my favourite pastime during summer. Nobody knew the word superfood back then but nobody needed to motivate me to go look for my favourites: blueberries, lingonberries and cloudberries.
For each holiday trip back to Finland, Miska made sure to have free space in his luggage to bring dried berries and berry powder back home on his return trip. Then, one day while hiking in the Alps and running out of blueberries, he decided it was time to do something and launched Harctic superfoods.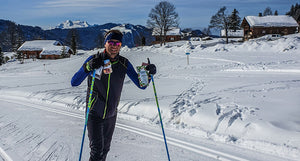 About the Founder
I have experienced first-hand the benefits of Finnish superfoods on my personal health and well-being. Since increasing the quantity of dried berries and berry powder in my daily diet, I have begun to have so much more energy, my focus has improved and my mind has felt much sharper.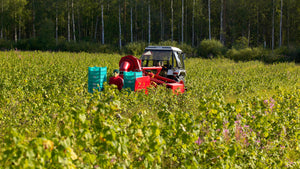 How We Operate
We work directly with producers in Finland and all the production is done on-site.
The goods from different producers are grouped together and dispatched to our warehouse in France using the most CO2 friendly land transport option available.
Warehouse in France
Close to Italy, Switzerland and Germany, we can dispatch orders efficiently from our warehouse in Annecy. Additionally, with its lake and forest, Annecy must be the most Finnish city in France...