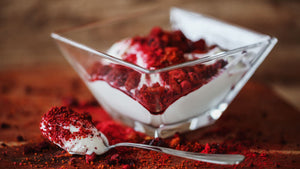 I'm good for your health
Consume me with a clear conscience.
At Harctic we want to share the power of Finland's nature with the rest of the world.
We value products from producers of all sizes, who respect nature and work in harmony with their surrounding environment.
Our supply chain is 100% transparent, working directly with producers and farmers.
All products on Harctic website are 100% natural, vegan and come from clean nature.
Only pure ingredients: no GMOs, additives, fillers, or preservatives.
The work of Harctic suppliers supports the local communities and contributes to a cleaner, more sustainable future for our planet.
Annelin Yrtit & Karkit
From the Arctic Circle, Annelin Yrtit & Karkit (Anneli's Herbs & Sweets) make products from natural ingredients which can be found in the wild nature of Lapland, or are organically farmed nearby. The unpolluted and clean nature of Lapland is fully present in the intense flavours of the products.
Arctic Warriors
Producing herbs, berries and nettle at the Arctic Circle in a little village called Narkaus, Arctic Warriors was established in 2014. They have received numerous awards for their organic products and innovations. Their products are a piece of Lapland with all its aromas and amazing ingredients.
Biokia
Biokia operate in the middle of the berry forests of the Kainuu region. These forests are an ideal place for berries to grow; no pesticides, no fertilizers, no environmental damage from human activities. The company's passion is berries and their goal is to make people around the world eat more healthy wild berries.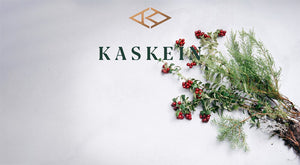 Kaskein Marja
A family owned company from Eastern Finland, Kaskein Marja produce clean, healthy and delicious products that use only the best Finnish raw materials. They strive to produce the purest, healthiest and most delicious products possible.
Marjatila Raitaniemi
Located in the middle of the beautiful lake scenery in Central Finland, Marjatila Raitaniemi is known for producing clean natural products of the highest quality, having for example developed their own drying process for the berries.