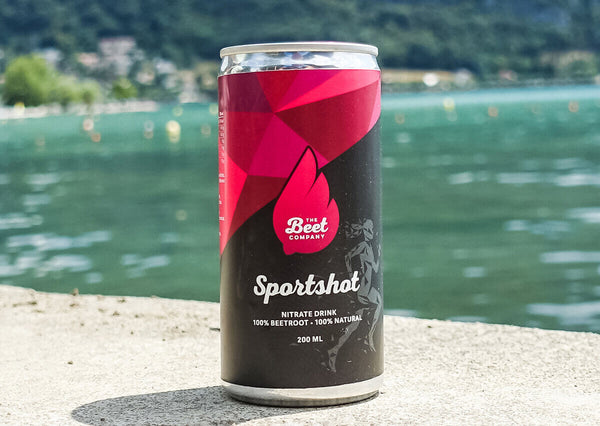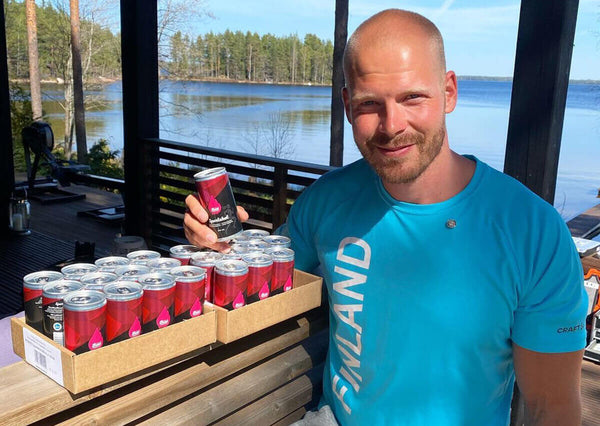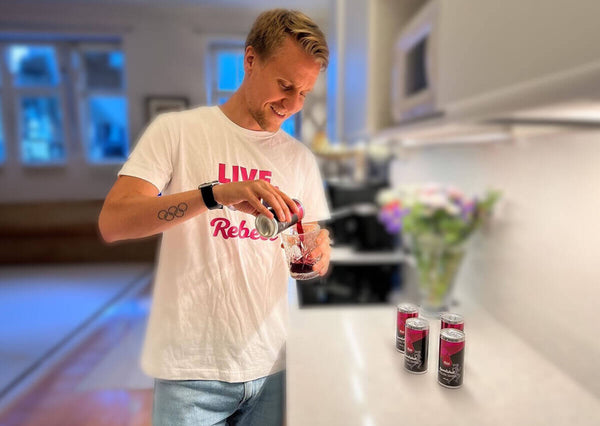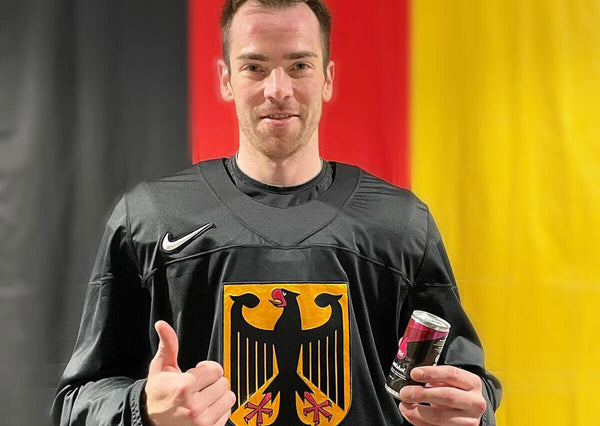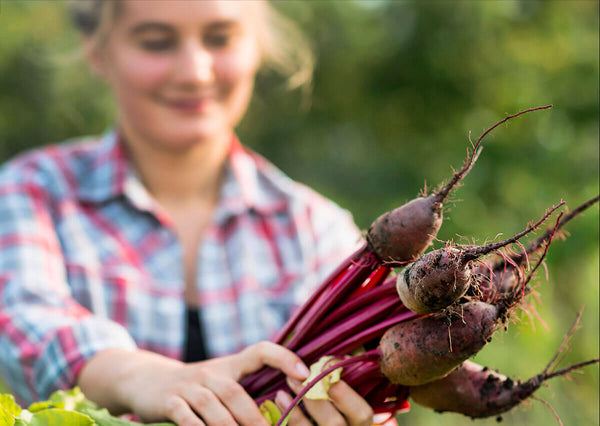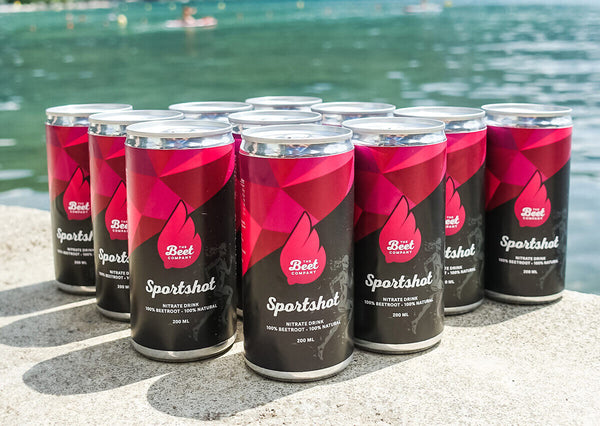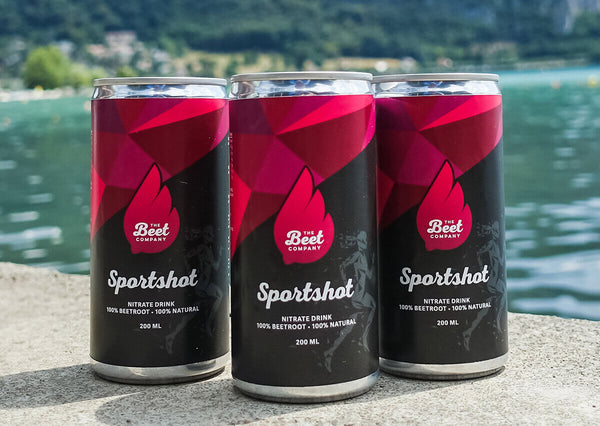 Unleash your potential naturally with Beetroot Sportshot
Are you an athlete who is constantly striving for better performance and looking for that extra edge? If you want to optimise your training and race efforts, Beetroot Sportshot is the perfect solution for you. Packed with the power of nature, this natural nitrate drink is used and trusted by world-class athletes to enhance their performance.
Nutritional Information
Ingredients | Ingrédients:
100% pasteurised beet juice concentrate.
100% concentré de jus de betterave pasteurisé.

For | Pour 100 ml:
Energy | Énergie: 188 kJ / 45 kcal
Fat | Lipides: <0,5 g
Carbohydrates | Glucides: 9 g
Protein | Protéines: 1,9 g
Salt | Sel: 0,5 g

No added sugar.
Sans sucres ajoutés.
Shipping
Same-day dispatch for orders placed by 12 noon. Other orders are shipped the next business day.
All deliveries are tracked.
After dispatch, you will receive an email notification to track your order.
If there will be a significant delay in shipment of your order, we will contact you via email or telephone.

DELIVERY COSTS
Annecy area:
Local delivery: 0 €
We will contact you after your order.

France & EU:
Free shipping on 60€+
Standard shipping, order below 60€: 6,90€
Express shipping, order over 60€: 6,90€
Express shipping, order below 60€: 9,90€

Norway, Switzerland, UK:
Standard shipping, order over 60€: 9,90€
Standard shipping, order below 60€: 12,90€

Rest of the world:
Standard shipping: 20,90€*

*Your order might incur charges and are decided by your local customs office and these fees can include clearance fees, customs duty, good and services tax (GST) and other taxes. Unfortunately, Harctic has no control over these charges. We recommend contacting your local post office if you are unsure about any fees that might be relevant to you.

Returns: As a perishable good, we are unable to offer refunds on purchases unless the product arrives defective or damaged. However with Harctic you have no risk; please see below for our TOTAL SATISFACTION GUARANTEE.
Total Satisfaction Guarantee
We're incredibly proud of all products available at Harctic. They're the best you can find.
Not satisfied with your purchase?
Reach out to our customer service at hello@harctic.com! If you have a problem, we'll solve it! Refund it. Replace it. Whatever it takes. We're here for you.
Your satisfaction is guaranteed with us.
Why Choose Beetroot Sportshot?
Acknowledged by the International Olympic Committee (IOC):
The effects of nitrate on performance have been studied and validated by the IOC. Beetroot Sportshot is a scientifically recognised product that can truly make a difference in your athletic endeavors.

Trusted by World-Class Athletes:
Beetroot Sportshot is not just a random supplement; it is used by athletes at the highest level to improve their performance. Join the ranks of elite athletes who rely on Beetroot Sportshot to push their limits and achieve extraordinary results.

Essential in Pushing Training and Race Limits:
If you're an athlete who constantly seeks improvement, Beetroot Sportshot is an essential part of your training and race preparation. It's a game-changer that allows you to optimise your efforts and break your personal records.

100% Natural Product:
Beetroot Sportshot is a natural dietary supplement with no additives, fillers, boosters, or preservatives. It's made from carefully grown and selected beets on a farm in Kiukainen, Finland. You can trust that you're putting pure, high-quality ingredients into your body.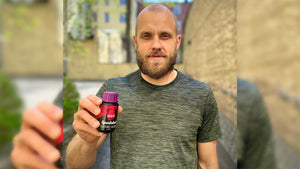 Teemu Pukki
Footballer (Norwich City FC)
What Are the Benefits of Beetroot Sportshot?
High Nitrate Content:
Each 200 ml Beetroot Sportshot contains naturally approximately 600 mg of nitrate. This high nitrate content is crucial for improving oxygen efficiency and enhancing your overall physical performance.

Naturally Rich in Vitamins and Minerals:
Beetroot Sportshot is not just a source of nitrates; it's also packed with essential vitamins and minerals. These nutrients support your body's overall well-being and contribute to better athletic performance.

Perfect Ally in Optimising Training and Race Efforts:
By consuming Beetroot Sportshot before a race or purposeful training, you optimise your body's oxygenation rate. This translates into improved exercise efficiency, enhanced fatigue resistance, and ultimately, better performance.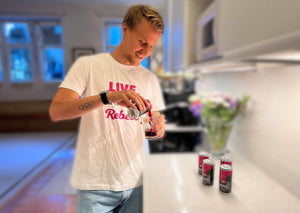 Aku Partanen
Racewalker (50 km race walk, 9th in Tokyo Olympics)
How Beetroot Sportshot Works
After consuming a Beetroot Sportshot, the nitrate in the product is converted into nitrite in your mouth. The nitrite is then absorbed into your bloodstream and transported throughout your body, where it can be converted into nitric oxide. Nitric oxide plays a crucial role in vasodilation (widening of blood vessels) and muscle contractility, leading to improved physical performance.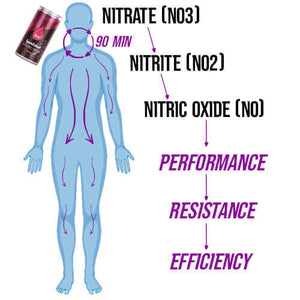 How to Use Beetroot Sportshot
To maximise the benefits of Beetroot Sportshot, take one shot (200 ml) 2 to 6 hours before your training or race. For even better results, use Beetroot Sportshot for four consecutive days before a race (one shot per day). This allows for physiological adaptations in your muscles that enhance your performance.
Safety Information
Beetroot Sportshot is intended for athletes and people who engage in regular sports activities, ranging from 15 to 75 years old.

It is important to note that Beetroot Sportshot is not a recovery drink or a booster. It is a natural dietary supplement that is completely free from doping substances.

Keep in mind that the use of Beetroot Sportshot may cause your urine to turn red after consumption. This is completely harmless and is a natural effect of the beetroot.
Storage Instructions
Beetroot Sportshot should be stored in a clean, cool and dry place. Once opened, the product will keep in the refrigerator for 6 days.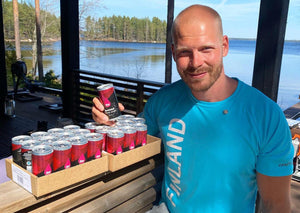 Joel Naukkarinen
Rower (World Champion, World Record Holder)
Beetroot sportshot and you
If you're serious about improving your athletic performance and pushing your limits, Beetroot Sportshot is the natural solution you've been looking for.

Trusted by world-class athletes and acknowledged by the IOC, this 100% natural product will optimise your training and race efforts.

Take advantage of the high nitrate content, natural vitamins and minerals, and the undeniable benefits of Beetroot Sportshot.

Unlock your full potential and achieve extraordinary results in your chosen sport.
Order your Beetroot Sportshot today and experience the power of nature!
Aku Partanen
Racewalker (50 km race walk, 9th in Tokyo Olympics)
Customer Reviews
08/14/2023
Steve

France
Jus de betterave
La différence que je ressens est assez remarquable, je le recommande vivement, il est également bien emballé
07/29/2023
JF

France
Franchement, la première version du Betterave Sportshot n'était pas à mon goût, mais la nouvelle version est bien meilleure ! On ressent les effets immédiatement, et surtout, plus de crampes pendant les sorties. Bravo Harctic pour cette amélioration !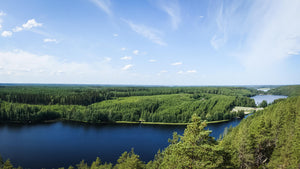 Made in Finland
Sourcing
The beets have been grown with love and carefully harvested on a small family owned farm in Kiukainen, Finland.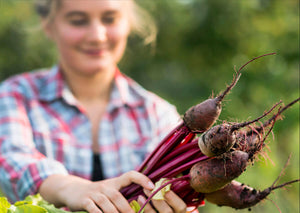 True Arctic Superfood
Would definitely recommend Harctic products and will be ordering again.
Teri B
Great products that arrived very quickly.
Iva J
Incredible fruit quality. We can't wait for our next order!
Corinne