Energy Boost Elixir 100ml

Energy Boost Elixir kicks fatigue to the curb. It helps you focus and restore your energy, making afternoon slump a thing of the past.
Does that sound too good to be true? Well this perfectly balanced, rose-scented but not crazy-sweet, superfood elixir does it all.
With roseroot for physical and mental strength, body invigorating nettle and diabetes-friendly and naturally sweet vegetable glycerin, it's the energy hero your body deserves!
Ginseng of the North
A rose-flavoured energy booster
Loaded with vitamins and minerals
Ideal in giving you strength during stressful times
Keeps you active and on your toes
Product Description
Do you feel drained, anxious, stressed and overwhelmed with all the workload you are supposed to manage? Worse, sometimes you hardly have any strength left to even smile?

Energy Boost Elixir is a food supplement that acts on stress, fatigue and sleep disorders. It is ideal during stressful times in life.

What's inside Energy Boost Elixir?

Rhodiola is a strong adaptogen with its roots containing active ingredients that act on the body. It has the ability to help your body adapt to emotional stress as well as physical activity. In short, it refreshes you if you feel weary and calms you down if you are nervous! The Elixir is also beneficial against fatigue, sleep disorders and lack of appetite, often induced by stress.

So, rhodiola will help to fight lack of energy drop in performance, especially at work. It also acts on the circulatory and cardiovascular system, in order to limit hypertension and protect against the harmful effects of stress.

Nettle increases the vitality and helps the body to adapt better to different stresses. Rich in vitamins and trace elements, nettle allows you to regain energy, but also stimulates your immune system.

Energy Boost Elixir keeps you going no matter the situation and gives you a boost. A seasonal intake is recommended, during stressful periods at work or during exams for example. Try it and you'll feel the difference!
Benefits
Acts against stress and fatigue

Helps with procrastination and lack of concentration

Strengthens vitality and boosts circulation

Made with natural ingredients, bottled directly by local farmers

Suitable for diabetics
Nutritional Information
Ingredients: Vegetable Glycerol, Nettle, Rhodiola Rosea root.

17 kcal per teaspoon. Recommended daily dose contains 3,2 g Rhodiola rosea extract and 4,8 g nettle extract.

Vegetable glycerol is naturally sweet. No added sugar. Lactose free, dairy free, gluten free, vegan, suitable for diabetics.

Origin: Lapland, Finland
How to Use
Take 1-2 teaspoons per day. Take as it is or mix with water, tea, smoothie or yogurt.

One bottle of Elixir contains approximately 20 daily doses.

Do not exceed the recommended daily allowance.
How to Store
Store in room temperature in a cool & dry place.

The Elixir comes in a beautiful miron glass jar. It will look great in your kitchen and its ultra violet glass blocks out all harmful visible light rays.
Shipping
Same-day dispatch for orders placed by 12 noon. Other orders are shipped the next business day.
All deliveries are tracked.
After dispatch, you will receive an email notification to track your order.
If there will be a significant delay in shipment of your order, we will contact you via email or telephone.

DELIVERY COSTS
Annecy area:
Local delivery: 0 €
We will contact you after your order.

France & EU:
Free shipping on 60€+
Standard shipping, order below 60€: 6,90€
Express shipping, order over 60€: 6,90€
Express shipping, order below 60€: 9,90€

Norway, Switzerland, UK:
Standard shipping, order over 60€: 9,90€
Standard shipping, order below 60€: 12,90€

Rest of the world:
Standard shipping: 20,90€*

*Your order might incur charges and are decided by your local customs office and these fees can include clearance fees, customs duty, good and services tax (GST) and other taxes. Unfortunately, Harctic has no control over these charges. We recommend contacting your local post office if you are unsure about any fees that might be relevant to you.
How much import VAT and customs duties for Swiss orders?
Customs duties import VAT information for Swiss orders:
Import VAT does not apply if the total value of your order (products + delivery costs) is less than CHF 200.− (products subject to a VAT rate of 2.5%).

Returns: As a perishable good, we are unable to offer refunds on purchases unless the product arrives defective or damaged. However with Harctic you have no risk; please see below for our TOTAL SATISFACTION GUARANTEE.
Total Satisfaction Guarantee
We're incredibly proud of all products available at Harctic. They're the best you can find.
Not satisfied with your purchase?
Reach out to our customer service at hello@harctic.com! If you have a problem, we'll solve it! Refund it. Replace it. Whatever it takes. We're here for you.
Your satisfaction is guaranteed with us.
Made in Lapland, Finland
Sourcing
These are the world's most ethical and cleanest superfoods! From the local farmers of Lapland to you, boosted by the midnight sun and the northern lights.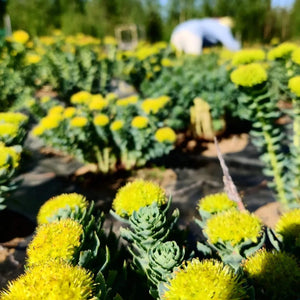 True Arctic Superfood
📷 Lapland Material Bank | Joonas Linkola
Would definitely recommend Harctic products and will be ordering again.
Teri B
Great products that arrived very quickly.
Iva J
Incredible fruit quality. We can't wait for our next order!
Corinne