Use berry powders to make fantastic natural food colouring for your cakes and treats!
Gives you an energy boost to get through your day
Can help your body to fight chronic diseases
Made from whole berries and ready to use
Powerful antioxidant that can strengthen your body's natural defenses
Great for skin and hair
See our recipe to create delicious natural food colours with berry powders.
Product Description
The organic Berry Halloween Bundle is perfect for trying and testing different Finnish berry powders. Have fun and mix powders in your breakfast bowl or smoothie! High in dietary fibre, vitamins and antioxidants, you'll see and feel the difference in your day.
The Berry Powder Halloween Bundle includes:
Organic Blueberry Powder 30g: Full of fibre
Organic Cranberry Powder 30g: Good for immune health
Organic Sea Buckthorn Powder 30g: Good for skin and hair
The berries come from clean organic nature and have been dried as whole, preserving all the nutrients.
The Berry Powder Starter Bundle is full of arctic superfoods, nothing else.
In need of a quick fix? Berry powder is ready to use and it's an efficient way of creating nutrient-dense superfood. Just blend it into a smoothie or mix into plain yogurt and you're all set! A teaspoon of powder is equal to a handful of fresh berries.
You'll get the vitamins, minerals, antioxidants and flavonoids you need to stay healthy!
This is the world's cleanest superfood from Finland!
Benefits
Have time: Add a teaspoon to your drinks and meals for a quick fix. Perfect for on-the-go!
Mental clarity: Feel energised, more focused and boost your mental abilities.
Improve health: Berry powders are full of natural micronutrients for optimal health.
Reduce stress: Berries are high in antioxidants, believed to prevent premature aging, which is associated with chronic stress.
Detoxify your body: Help your body in flushing out harmful toxins.
Boost immunity: Powerful polyphenols of the berries help defend against bacteria and viruses.
Rejuvinate your skin: High vitamin E content is beneficial for skin and hair.
Nutritional Information
Organic Blueberry Powder 30g:
Ingredients: 100% Finnish organic wild bilberry (Vaccinium myrtillus)
Per 100g:

Energy
1559 kj/ 367 kcal
Fat
0,8 g
- of which saturated
0,1 g
Carbohydrates
54 g
- of which sugars
34 g
Dietary fibre
31 g
Protein
5 g
Salt
0,01 g
Vitamin A
< 21 µg
Vitamin C
< 5 mg
Vitamin E
14,4 mg (120 %)*
Vitamin K1
69,7 µg
Phosphorus
130 mg
Iodine
< 0,01 mg
Kalium
590 mg (30 %) *
Potassium
150 mg
Copper
0,53 mg
Magnesium
55 mg
Manganese
34 mg
Sodium
5,3 mg
Iron
3,6 mg
Sulfur
51 mg
Selenium
< 0,005 mg
Zinc
0,91 mg
Anthocyanins
1430 ± 50 mg
ORAC-value
65000 ± 4000 µmol TE/100 g
*of daily recommended intake
Organic Cranberry Powder 30g:
Ingredients: 100% organic wild cranberry (Vaccinium oxycoccos)
Per 100g:

Energy
1515 kj/ 357 kcal
Fat
2 g
- of which saturated
0,2 g
Carbohydrates
54 g
- of which sugars
17 g
Dietary fibre
27 g
Protein
3 g
Salt
0 g
Vitamin A
< 21 µg
Vitamin C
32 mg
Vitamin E
7,7 mg (64 %)*
Vitamin K1
10 µg
Phosphorus
83 mg
Iodine
< 0,01 mg
Potassium
580 mg (29 %) *
Copper
0,38 mg
Magnesium
52 mg
Manganese
15 mg
Sodium
1,8 mg
Iron
1,7 mg
Sulfur
48 mg
Selenium
< 0,01 mg
Zinc
0,9 mg
*of daily recommended intake
Organic Sea Buckthorn Powder 30g:
Ingredients: 100% Organic sea buckthorn (Hippophaë rhamnoides)
Per 100g:

Energy
2045 kj/ 489 kcal
Fat
25 g
- of which saturated
4 g
Carbohydrates
52 g
- of which sugars
14 g
Dietary fibre
28 g
Protein
13 g
Salt
0 g
Vitamin A
< 21 µg
Vitamin C
110 mg
Vitamin E
26 mg (217 %) *
Vitamin K1
21 µg
Phosphorus
155 mg
Iodine
< 0,01 mg
Potassium
990 mg (50 %) *
Calcium
70 mg
Copper
0,51 mg
Magnesium
55 mg
Manganese
0,8 mg
Sodium
22 mg
Iron
2,7 mg
Sulfur
67 mg
Selenium
0,006 mg
Zinc
1,0 mg
ORAC-value
22500 ± 2500 µmol TE/100 g
*of daily recommended intake
How to Use
Berry powder can be added to your smoothie, yogurt, oatmeal or muesli. You can also use it in a pasta sauce or for example sprinkled on avocado toast. Berry powders can be used as your ideal companion for preparing healthy delicacies or in baking.
Find more inspiration on how to use berry powders on our Recipes page!
How to Store
After opening, tightly close the bag and keep in a dry place out of direct sunlight.
Shipping
Same-day dispatch for orders placed by 12 noon. Other orders are shipped the next business day.
All deliveries are tracked.
After dispatch, you will receive an email notification to track your order.
If there will be a significant delay in shipment of your order, we will contact you via email or telephone.

DELIVERY COSTS
Annecy area:
Local delivery: 0 €
We will contact you after your order.

France & EU:
Free shipping on 60€+
Standard shipping, order below 60€: 6,90€
Express shipping, order over 60€: 6,90€
Express shipping, order below 60€: 9,90€

Norway, Switzerland, UK:
Standard shipping, order over 60€: 9,90€
Standard shipping, order below 60€: 12,90€

Rest of the world:
Standard shipping: 20,90€*

*Your order might incur charges and are decided by your local customs office and these fees can include clearance fees, customs duty, good and services tax (GST) and other taxes. Unfortunately, Harctic has no control over these charges. We recommend contacting your local post office if you are unsure about any fees that might be relevant to you.
How much import VAT and customs duties for Swiss orders?
Customs duties import VAT information for Swiss orders:
Import VAT does not apply if the total value of your order (products + delivery costs) is less than CHF 200.− (products subject to a VAT rate of 2.5%).

Returns: As a perishable good, we are unable to offer refunds on purchases unless the product arrives defective or damaged. However with Harctic you have no risk; please see below for our TOTAL SATISFACTION GUARANTEE.
Total Satisfaction Guarantee
We're incredibly proud of all products available at Harctic. They're the best you can find.
Not satisfied with your purchase?
Reach out to our customer service at hello@harctic.com! If you have a problem, we'll solve it! Refund it. Replace it. Whatever it takes. We're here for you.
Your satisfaction is guaranteed with us.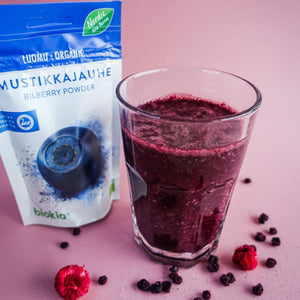 Shake & Blend
Into detox water, smoothie or juice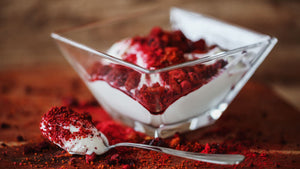 Mix
Into porridge, muesli or yogurt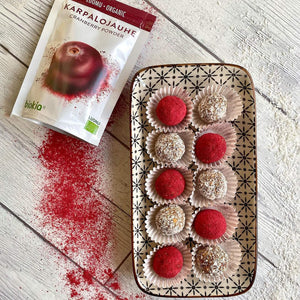 Bake
Add colour and taste into any recipe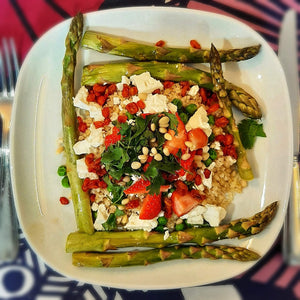 Sprinkle
On toast, salad or pasta sauce
Frequently Asked Questions
Why does my berry powder have clumps in it?
This is totally normal, especially with red berry powders. This can happen because the berry powders are 100% natural, with no fillers or sprays. If this happens, simply break the pieces with a fork in the bag before using.
Are superfoods safe for kids?
Absolutely - kids generally love the taste of our berry powders! Natural berry powders with no added sugar are also an easy way for children to eat healthy foods that taste great.
I make my own yogurt, when do I add the berry powder?
The yogurt will carry a stronger berry taste if you mix the powder at the beginning. However, it will better keep its vitamins and nutritional benefits if its mixed at the end of the process.
Can I use superfoods while pregnant or nursing?
We always recommend to consult your doctor before taking a new product. However, our berry powders are 100% natural with no nasty ingredients and no added sugar.
Why do I need superfoods?
Recent trends show that many products are filled with hidden sugars and empty calories, increasing obesity and lacking in critical nutrients needed to maintain a healthy lifestyle. Your health is our priority and our products are an easy and convenient way to get essential vitamins and antioxidants so your body can perform at its best. They are easy to use, super tasty and a timesaver to get the nutrients you need.
What are the suitable diets?
Berry powders contain only natural sugars and are free from gluten, dairy, soy and nuts.
Berry powders include only pure ingredients: no GMOs, additives, fillers, or preservatives.
Berry powders are vegan, vegetarian and paleo friendly.
What is the correct serving size?
1-2 teaspoons, depending on your taste, mixed in a bowl of plain yogurt or sprinkled on your breakfast bowl, or added into smoothies. Depending on the recipe, 2 tablespoons is often the right amount to boost your baking.
How many servings per bag?
30g bag: About 9 teaspoons.
150g bag: About 45 teaspoons.
How long can I keep the berry powder?
Keeping the bag tightly closed and in a dry place out of direct sunlight will guarantee you up to 4 months of tasty and nutrient-rich berry powder.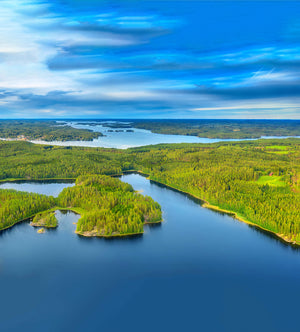 Made in Finland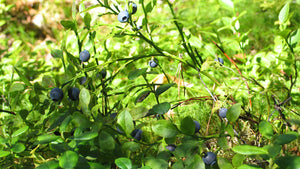 Arctic Superfood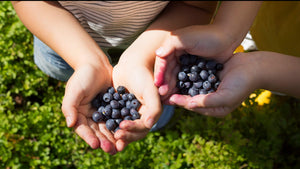 100% Natural
Customer Reviews
08/04/2022
Nicky

Ireland
Nice starter
Really worth the money. You can't find such products anywhere else
06/08/2022
Annu

Switzerland
how to choose the best berry selection.
Vitamin-rich powders, sweet, suitable for many. Not too sugary taste
Would definitely recommend Harctic products and will be ordering again.
Teri B
Great products that arrived very quickly.
Iva J
Incredible fruit quality. We can't wait for our next order!
Corinne